The Little Big Lawn Mowing Company
Welcome to the little company with a BIG heart operating out of East Auckland, including (but not limited to) Howick, Bucklands Beach, Highland Park, Pakuranga, Panmure, Glendowie, Remuera, Mission Bay, St Helliers, Botany Downs, Dannemora, East Tamaki.

At the Little Big Lawn Mowing Company we do more than just cut grass we will manage your lawn.

We can offer you a full range lawn care services including fertiliser, broadleaf weed control, insecticide and fungicide treatments and moss treatment.

We do all of this and more... with a BIG smile. Because we enjoy what we do and listen to you, our customers.

That's right!! We will take the time to listen to you to bring you a service that will be:

A reliable service (We will be there…rain or shine!!)
An affordable service (Our lawn mowing service starts from as little as $15.00 incl G.S.T)
A service that delivers and meets the expectation.

Our services are backed by our 100% satisfaction guarantee.

That's why, when you deal with us, you will always feel valued and get only the best the little Big Lawn mowing company has to offer.

If you need lawn mowing in auckland, lawn mowing, lawn mowing services, lawn care, lawn services, auckland lawn services, hedge trimming services, hedge cutting then please contact us, we specialise in Lawn Mowing, Hedge Trimming, Weed spray, Moss Treatment.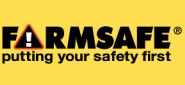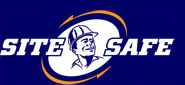 East Auckland Lawn Mowing
-
Howick Lawn Mowing
-
Bucklands Beach Lawn Mowing
-
Highland Park Lawn Mowing
-
Pakuranga Lawn Mowing
-
Panmure Lawn Mowing
-
Mt Wellington Lawn Mowing
-
Remuera Lawn Mowing
-
Mission Bay Lawn Mowing
-
St Helliers Lawn Mowing
-
Ellerslie Lawn Mowing
-
Botany Downs Lawn Mowing
-
Dannemora Lawn Mowing
-
East Tamaki Lawn Mowing