Thanks for visiting our website.
Little Big Lawns is Mike Small and Caron Lynn. We are a hard working couple looking to deliver the best lawn service in the Eastern Suburbs. Both Mike and Caron cut the lawns and answer the phones, we will promptly come over and quote on your job.
We specialise in regular cuts so if you want your lawn looking a million dollars, call our toll free number (even from a mobile) and we look forward to calling around and providing a free quote.
All the best from Mike and Caron.
The little BIG lawn Mowing company operates an East Auckland Moving Service. The main suburbs that are covered by our services are:
Howick
Bucklands Beach
Highland Park
Pakuranga
Glendowie
Remuera
Mission Bay
St Helliers
Botany Downs
Dannemora
East Tamaki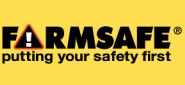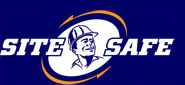 East Auckland Lawn Mowing
-
Howick Lawn Mowing
-
Bucklands Beach Lawn Mowing
-
Highland Park Lawn Mowing
-
Pakuranga Lawn Mowing
-
Panmure Lawn Mowing
-
Mt Wellington Lawn Mowing
-
Remuera Lawn Mowing
-
Mission Bay Lawn Mowing
-
St Helliers Lawn Mowing
-
Ellerslie Lawn Mowing
-
Botany Downs Lawn Mowing
-
Dannemora Lawn Mowing
-
East Tamaki Lawn Mowing